WE ARE SEA-JET INTERNATIONAL FORWARDERS, INC.
1990
Sea-Jet International Forwarders Inc. was established in January 1990 as an expression of the founder's commitment to provide the exporting and importing community with the international & domestic freight forwarding and custom brokerage services that are reliable, consistent and service minded.
1992
In 1992, the company grew to a point of expansion was needed to service all their customer's requirements. To fulfill the need, two full service branch offices were opened- one in Cebu to benefit the Southern Visayas Region and another in Pampanga to cater the North Luzon Region.
2017
Sea-Jet has agencies in all major cities and ports throughout the world. It has an access to the most integrated information system and captures the up-to-the-minute status and location of any given shipment.
Sea-Jet has established a global presence.  It uses its own fleet of vehicles for local cartage and transportation. To date, Sea-Jet has 55 staff members including truck drivers. Through the years, it has transported more than 10, 200 containers, approximately 3,120 cbm of loose container load shipments and 3,010,000.00 tons by air worldwide.
MISSION
Sea-Jet International Forwarders, Inc. cares about the customer. Our people makes it a point to know them and listen to what they want. Customer loyalty is something that is earned, so the company works hard to build relationships based on strong foundation of service excellence.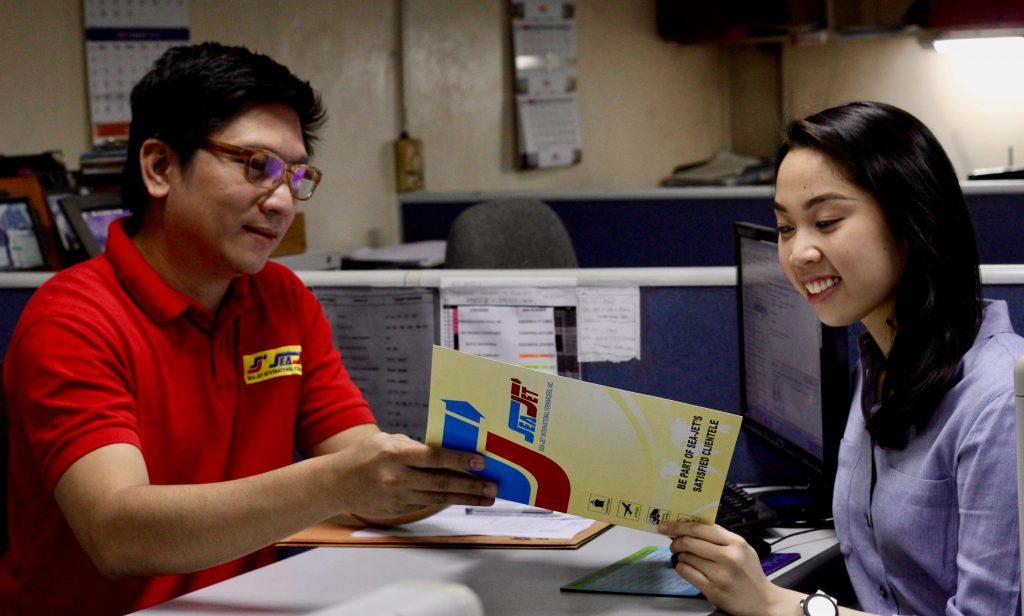 VISION

Pride, Performance and Customer Satisfaction are the most important goals. When the founders of Sea-Jet International Forwarders Inc. established the company in 1990, they set a standard that is still observed today: "Not to be the biggest but to be the best."
SEA-JET'S 5 PILLARS OF EXCELLENCE
AFFILIATIONS
We stay on top of the industry by being a member of the following organizations.